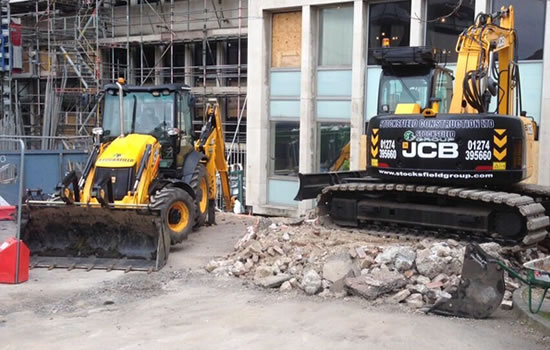 Providing High Quality Workmanship at a Competitive Price
Stocksfield Group was founded in 1998, as a family owned and operated construction and joinery company based in Bradford, West Yorkshire. The company directors Michael and Albert Dunn, a bench hand joiner and bricklayer respectively, started with a simple core value that still stands today; "to provide high-quality workmanship at a competitive price".
Where We Started
Initially small builders and joiners the company has grown extensively and is now entering its 3rd Generation of family involvement, to provide a varied nationwide client base with a company made up of in-house skilled professionals and tradesmen who can consistently deliver high quality construction and joinery workmanship in direct communication with their requirements.
As an established principal contractor our clients can rely on Stocksfield to provide a turnkey solution to all aspects of construction activities, including commercial contracting, civil engineering, groundwork's, residential and commercial construction, joinery fabrication and installations.
Why Choose Us
We pride ourselves on the fact that our customers can rely on us to deliver a project on time and budget knowing they will receive a quality product. With individual projects differing in size from £20k to £3m the same fundamental values are maintained.
Keep On Track
Stocksfield Group continues to build upon its reputation for quality workmanship and customer relations and we hope this website goes some way into showing you what we can do.